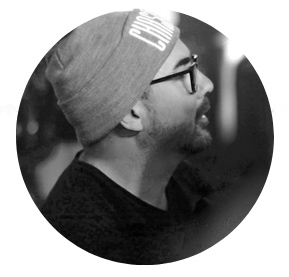 Hi I'm Peter,
I love directing films, mainly in ad-biz. I'm very dedicated to this. It happens that I skip a lunch break during a project. This is a worst-case scenario though.
Some time ago I cut my teeth as an agency creative and worked as a creative director. Right after I started to dive into the variety of cultures behind the lens as a director. The goal of my work is a seamless blend of observational humour and intimate cinematography.
Any kind of entertaining idea that puts a story in the driver's seat is up my street.
I shot for agencies such as BETC / Paris, Herezie / Paris, JWT Paris, Saatchi & Saatchi / Paris, Publicis / Brussels, Saatchi & Saatchi / Brussels, BBDO / San Francisco, BBDO Shanghai, Dentsu / Bejing, / DDB Copenhagen, Leo Burnett / Amsterdam, Leagas Delaney / Prague, Demner, Merlicek & Bergmann / Vienna , Ogilvy / Vienna, Ruf Lanz / Zürich, Jung von Matt / Hamburg, Leo Grabarz / Hamburg, Scholz & Friends / Berlin, Ogilvy / Frankfurt, Kolle Rebbe / Hamburg, Philipp und Keuntje / Hamburg.
These are some of the brands I worked for as a director: Ford, Skoda, Fiat, Mercedes, Renault, Volkswagen, Vodafone, Orange, Panasonic, Oppo, HP, Sony, T-Mobile, Nivea, Bosch, Burger King, Mc Donald's, Mars, Snickers, Mexx and Flamingo Casino.
The stuff I did is multi-awarded, including EPICA Paris, Golden Award, New York Festivals, Golden Award Montreux, Grand Prix at ERMIS AWARDS, Caples Award New York, ADC Germany, 12 of my commercials have been featured on SHOTS.
2016 I was ranked No 1 director worldwide according to BestAdsOnTV.
In January 2018 I have been ranked No 3 director worldwide in Lürzer's Archive. (last year)
I co-curated two exhibitions about soccer-influenced art and worked on a related shortfilm that aired on Swedish TV, MTV Spain and Italy. It has been screened on the EXPO 2010. In the same year it won an award at new media shorts in Shenzen, China.
I guess I'm a far better director than writer, but if you have been reading that far, we should probably consider to team up on a project.